Strategy and Creativity are Part of Design
Though it sounds quite obvious, to start any design process it is necessary analysis and strategic thinking.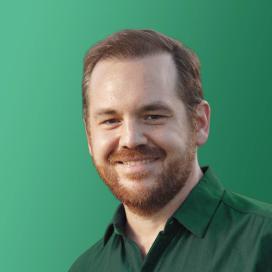 AuthorGuillermo Dufranc Followers: 567
It is very common to receive a design request that basically demands, "I want it to be nice and to sell more". To accomplish the mission it is necessary to think before taking action. The key? To design with a strategy in mind.
The quest for impact
These days which are full of rapid and frenetic changes, the traditional cause-and-effect equation might result quite insufficient. Solutions brought in from the past will be out of date shortly and will not last since shoppers are constantly demanding new experiences. Nowadays people are much more open to changes than few years ago. It is better to define the desired effect and think how to make it happen rather than look for the cause.
Creativity, innovation, imagination and critical reflection are good allies to create new and fresh ideas. However, these ideas need to be focused on the project objectives and not on common solutions. It is better to think where we want to go, and then figure out the best way to get there. We need to combine rationality and analysis with interactive and creative thinking.
A place in the future
It is vital to analyze competitors if we want to understand the competitive overcrowded market. Get to know their values, their visual codes, how consumers feel about them and assess which the weakest market spot is and make the most of the opportunity. A brand or product needs to stand out from competitors and address a clear and straightforward message to its target. The only way to get different results is to do something different.
Designers must foresee solutions, envisage new roads that will lead us to achieve our goal. It is not about building a bridge that ends at the edge of the void, but to imagine a place where it does the bridge does not exist and so build one to get there.
Every time we face the challenge of starting a brand, product or package design from scratch, we must think about its strengths, identify the market target, understand the shopper's interests and highlight the product´s most important features. The understanding of these aspects will enable us to have a unique possibility to rethink them, deconstruct them and get the best out of them.
To innovate is to break rules
It is important to consider that we need a good work methodology. In the adventure of creating new designs, we cannot base our work on repetition or automatized thinking. Previsible answers that are commonly used in many situations may result ineffective in most cases.
What will happen if we do something different? Sometimes, disruptive messages are not well received until people get accustomed to them. In a short period of time, shoppers will get used to innovations and this fact will become a trend that others will follow. Balance is the key, to be as innovative as something can be while being accepted. It is impossible to create new paradigms without breaking rules.
Improvisation and inspiration are essential for artists, but in package design they must be well orientated. Creativity is a tool to achieve goals. However, we need to think first before creating, to set an objective and to make a plan. Therefore, the question to answer now is: "¿where do we want to go?"
Sensible changes
When we have to face a brand redesign the first question we need to ask ourselves is "why?". The question is very simple but the answer is not as simple as it seems. It is not a matter of being reticent about changes. It is about the purpose of the change, to be really effective and to assure that every effort aims to the target. Therefore, we need classify facts, knowledge and causes that lead us to think a change is needed and then put them in order.
Strategy is specially important to make good decisions. Without a good strategy the design proposal may lead to fragile and flimsy results in a short period of time. Strategy is not an intuitive or impulsive process but the consequence of thoughtful analysis. Time invested in the early stage prevents having setbacks in the near future, this usually happens when decisions are made in a hurry.
The others follow the leader
The cultural changes we are experiencing nowadays demand brands to bring up new ideas and experiences. Innovation leads to leadership. The one who dares to change, will be leading the change. The leader makes changes and the others follow the leader.
A product with a distinctive personality should tell its own story, not someone else's. We have to create a unique and relevant story. There is always something to differentiate from others. Evidence is the diverse communication strategies on the same food beverage.
For example, there are hundreds kinds of mineral waters, all of them are almost identical, but their communication strategies are not. There are a lot of bottle and label designs. Each one talks in a particular way to consumers. This is not accidental, it is strategic thinking.
Strategy makes the difference
Curiosity may have killed the cat, but keeping it and spending time on research to learn more about the project is essential before and during the creative process. We need to be open minded and accept new ideas that may seem to be impossible.
Therefore, We can say that when a project is planned and executed under a good strategy, it not only achieves its objectives, but exceeds them by far.
What do you think? Share your comments right now!
---
---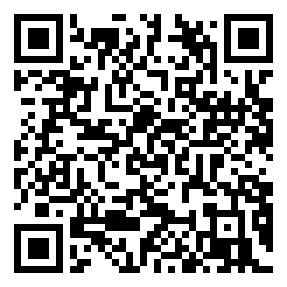 This article does not express the opinion of the editors and managers of FOROALFA, who assume no responsibility for its authorship and nature. To republish, except as specifically indicated, please request permission to author. Given the gratuity of this site and the hyper textual condition of the Web, we will be grateful if you avoid reproducing this article on other websites. Published on 10/10/2014